Improve your security
Save time everyday
Enjoy peace of mind
Door lock sets are assemblies of 2 or more locks that are keyed-alike so one key opens all locks.
For those buying a new wooden front door or refurbishing an existing period style traditional wooden door, Finfort's 2-lock and 3-lock BS3621 insurance compliant keyed-alike sets with automatic deadbolts are a elegant, high security locking solution.
Finfort door locks sets offer extra security features and convenience benefits that give you peace of mind, save you time and are beautiful.
DUAL DOOR LOCK SET
For Classic British Front Doors

1 x Auto-Deadbolt Nightlatch
1 x Manual Deadbolt
3 x Registered Keys
.
Trade Price
£304+VAT
RRP Incl VAT
from £429.20
Learn More
TRIPLE DOOR LOCK SET
Ideal for Busy Built up Areas

1 x Auto-Deadbolt Nightlatch
1 x Manual Deadbolt
1 x Automatic Deadbolt
3 x Registered Keys
Trade Price
£486+VAT
RRP Incl VAT
from £686.80
Learn More
WHY CHOOSE FINFORT LOCK SETS
HIGH SECURITY
Basic nightlatch secure a door with a latch but Finfort's nightlatch goes further. It automatically deadbolts with a 21mm deadbolt, providing a higher level of security. Its recessed design gives is a sleek appearance and means it is more resistant to attack. The lock case is drill-resistant and features saw-resistant 21mm steel bolts, enhancing protection. Its 3 registered keys cannot be copied without permission. In contrast, basic keys that come with cheap lock can be easily copied at any locksmith or shoe repair shop.
REGISTERED KEYS
Finfort door lock sets use keyed-alike 3-star euro cylinders and a single key to open all locks on the door. It is possible to key alike the locks on your front and back door locks to create a one key home. Locks and door lock sets come with three keys but you can add extra keys to your order. Ordering extra registered keys online is easy and secure. Finfort's euro cylinders are replaceable which gives if you want to change them in the future.
10 YEAR WARRANTY
Finfort locks come with a 10-year guarantee, but unlike mass-produced cheaper locks from Asia, Finfort locks are proudly made in the UK using the best of British design and engineering. Each Finfort lock undergoes rigorous testing to meet our high-quality assurance standards before leaving the production line and again before being packed to your exact door lock set order requirements.
INSURANCE COMPLIANT
A BS3621 insurance rated mortice deadlock is part of every Finfort door lock set. This deadlock is operated by a key both internally and externally. Home insurers favour these locks as they prevent intruder exit via the front door. We understand that not everyone is comfortable with locking themselves in at night. This is why the automatic deadbolt that fits at the bottom of the door is an attractive alternative. It secures the door with a 21mm steel bolt but utilises a thumbturn for quick exit in an emergency.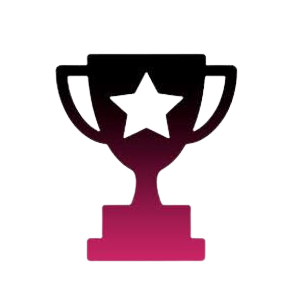 AWARD-WINNING DESIGN
The mechanism in our patented automatic deadbolt makes it easy to secure your door. You leave, it locks with a 21mm deadbotl with no manual locking required. Unlocking is also simple with each lock opened in turn with one key and one hand. This superior functionality is unique to Finfort Locks and was awarded prizes by both the Master Locksmith Association in 2019 and the Society for British & International Design in 2021.
POLISHED BRASS
Warm, mellow with a sense of heritage, this highly polished finish is opulent without being flamboyant 
POLISHED CHROME
A bold classic contemporary finish. The mirror effect reflects light and colours of the surroundings
SATIN BRASS
A modern alternative to traditional polished brass this attractive brushed texture is beautifully mellow
SATIN CHROME
A brushed contemporary chrome finish that is less prone to finger marks than polished chrome
ANTIQUE BRASS
With russet hues this variation retains a warm and mellow character but adds age and maturity
MATT BRONZE
An aged finish creating a vintage appearance that also looks outstanding in contemporary schemes
All finishes Colour match to the Heritage Brass door furniture range which is widely available online
★★★★★

"I came across Finfort while looking for locks for my new front door. I was amazed to
see the very clever automatic deadbolt, such a clever, neat solution. However, it wasn't just looks and functionality that sold me, but also the high
security, insurance compliant, ratings for the locks. I bought the dual lockset in polished brass and gave them to my joiner to fit.

 

Now I have everything in, the locks look beautiful on the door, they compliment it
perfectly and I'm delighted with my choice. The automatic deadbolt is a dream to use, the door closes with a solid, satisfying click and its locked. Simple as that and no ugly large night latch, just a discreet thumbturn. The deadbolt also locks easily but securely. I couldn't be more pleased.

 

Brilliant, friendly, personal service and you can't really ask for more. I highly recommend these locks for any suitable door, you will not be disappointed."

Warren Shackleton

Homeowner
★★★★★

"We're absolutely delighted with FinFort locks for our new front door, not only their very smart appearance and choice of colours—we went for Antique Brass finish to match the rest of our Heritage Antique door furniture —but also absolute simplicity in using especially good for our children and smart functionality of one key for all locks! We were initially looking to fit the usual Banham locks but decided in favour of FinFort as they offered our preferred colour;-)

 

The service was next to none —our special thanks to Hilary and Tim who were
extremely helpful in sorting out mischief of our joiners, curious about how the
automatic deadbolt worked, opened the lock case losing a spring.

 

I cannot be more happy I chose these locks as they feel very solid and
secure and the door makes a discreet click sound as opposed to usual loud
slumming of our previous latch! I'm recommending these locks now to my friends
and family, even our builder took a note to tell his clients!"

Roxanna DaSilva

Homeowner
★★★★★

"These locks are simply amazing!!

Was looking at locks for a while and randomly came across FinFort. As far as I am aware nothing compares to FinFort. They are very well made and very strong, as a lock should be.

I fitted two automatic deadbolts to my door had them keyed the same and worry no more. Door is simply bolted every time I close it/ No bulky unsightly nightlatch on the inside just a neat lock guard and thumb turn. Externally too, looks great and a deterrent to burglars as it's visible that they are high security locks.

Definitely worth the investment and peace of mind!!"

Jonathan Nadav

Homeowner
★★★★★

"We have tested many products over the years, but the Finbolt is up there as one of the best! Well-engineered, great aesthetics and in our opinion an upgrade from comparative brands in London. For those who want to step away from the legacy lock companies and need the flexibility of using different
cylinder manufacturers over proprietary and often inferior cylinders, this product is ideal.

 

We are now recommending Finbolt to all our contacts in the Locksmith industry and to all our customers. We like it so much that one of our team
Gavin installed a FinBolt to his home office.

 

We are excited to see what's next from Finfort and will be following their journey, great people and great products!"

Mark Grainger QML

Abbey Locksmiths Ltd Director
★★★★★

"Finfort's FinBolt automatic deadbolt is going to become iconic and I'm sure become part of the heritage of British locksmiths."

Brian Morland

History of Locks Museum Curator

Multi Award Winning. Trusted by Industry

Improve your security
Save time everyday
Enjoy peace of mind

Improve your security
Save time everyday
Enjoy peace of mind